Siamese Compassion
Having stunned and moved critics and readers alike, I now give you the 2nd Edition, beautifully illustrated by the talented and lovely Samdha Gunjal. Available exclusively at Amazon.in.
The first edition is available worldwide on Amazon in paperback and Kindle formats.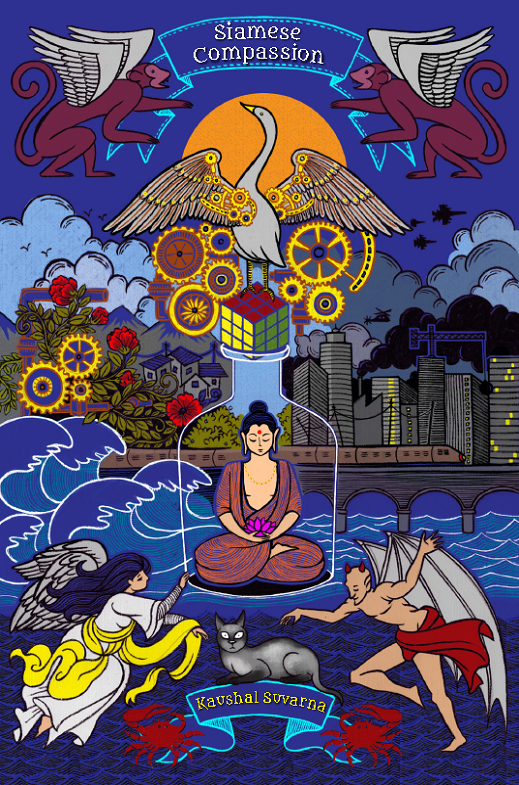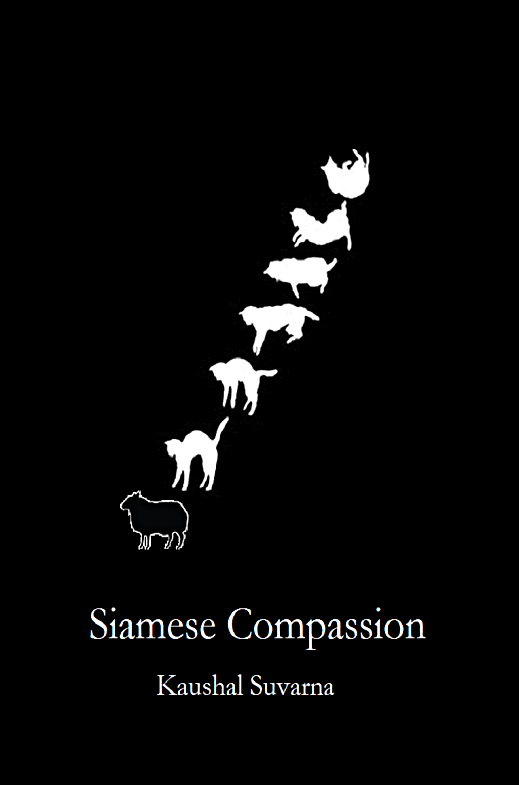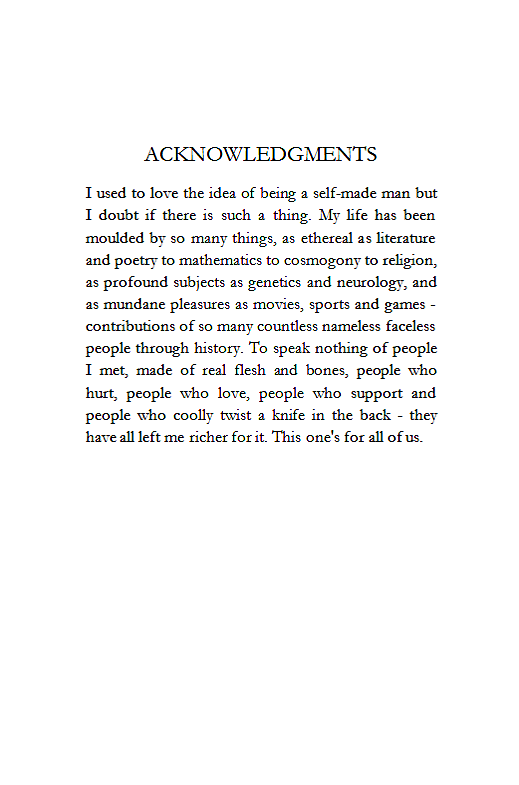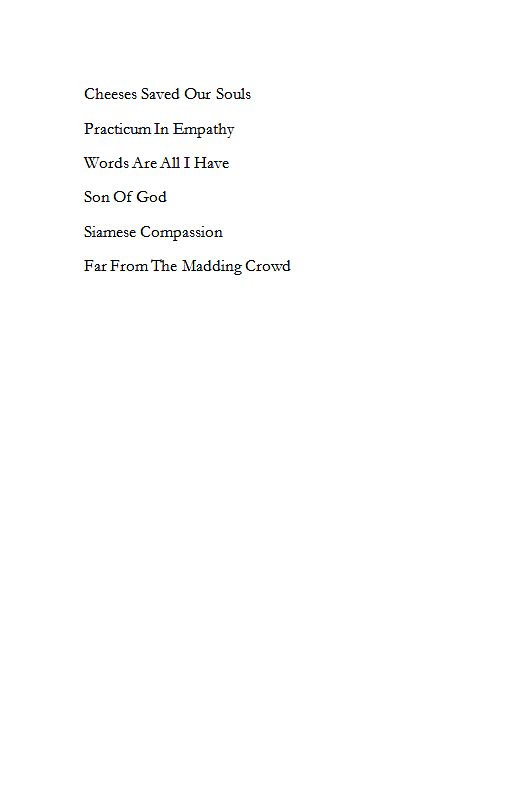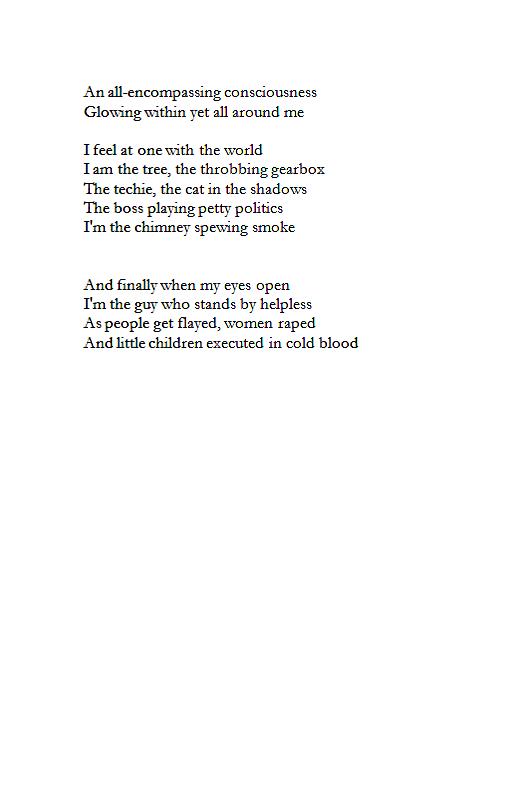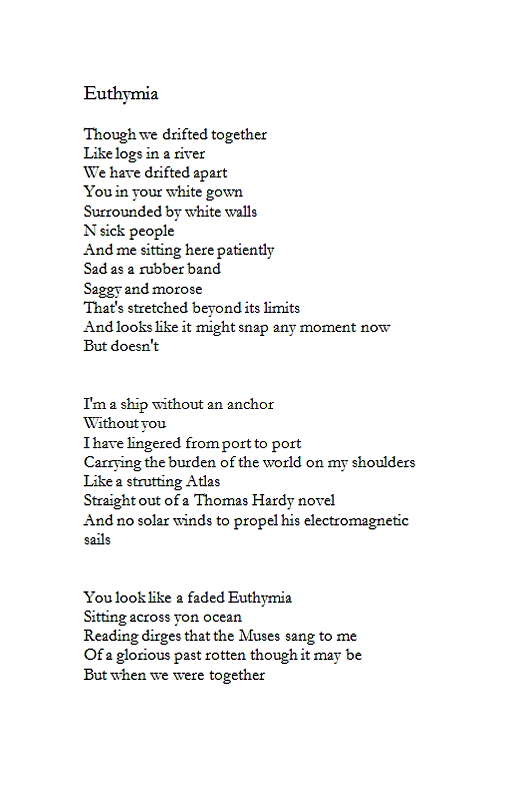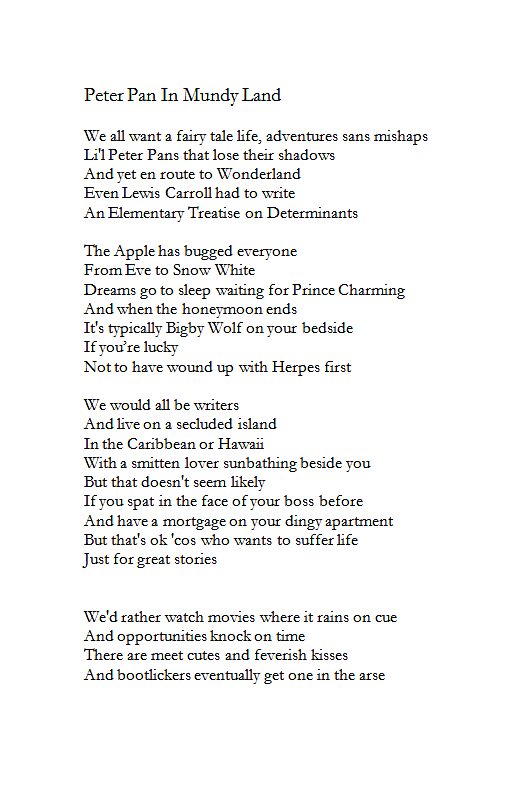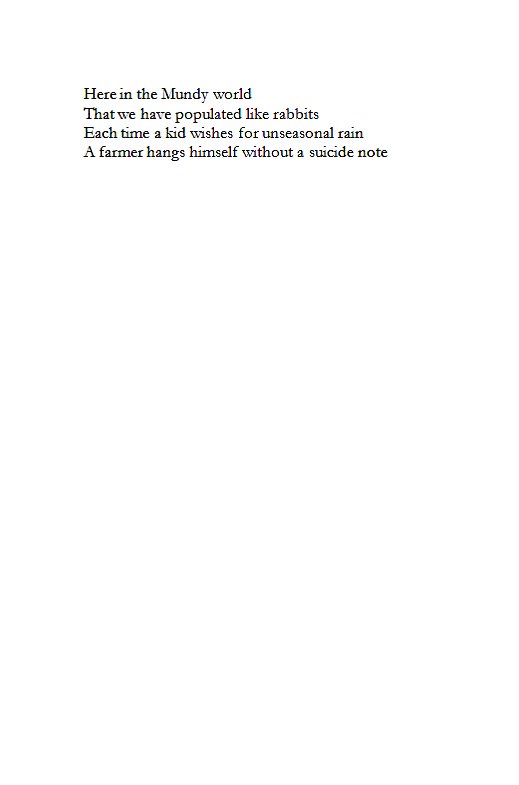 Siamese Compassion is a distillation of over two decades of thinking, experimenting and course corrections thanks to multiple heartbreaks and life-altering changes in philosophy, physiology and perception, drawing inspiration from subjects as diverse and profound as economics, neurology and mathematics all the way to the commonplace, pop-culture movies and even computer games.
I present to the reader various questions, shake him up a bit, ask him/her to look around and beyond this shell of coziness and constant business that we've built and hopefully s/he'll introspect and come up with some real answers and not the hand-me-downs we've been doused with.
A Trans-Arabian Handshake
A li'l book of poems on love and living, capturing various emotions and situations written over nearly two decades!